1200 lawyers sign petition seeking strict action against raid at Pracha's office.
Updated: Jan 14, 2021 - 20:30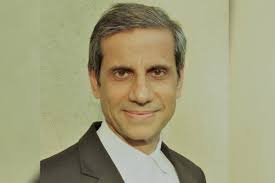 Over 1,200 lawyers including senior advocates like Justice B.G. Kolse Patil, Chander Uday Singh and Prashant Bhushan have signed a petition demanding strict action against the arbitrary police raid at Mehmood Pracha's office on December 24.
Advocate Mehmood Pracha is defending many accused and complainants in the North-East Delhi violence case.
Lawyer Bahadur Abbas Naqvi, an aide of Pracha, said they plan to march from the High Court to Supreme Court on January 22 and hand over the petition to Chief Justice of India S A Bobde.
The police had accused Pracha of giving false information to the court, cheating, forgery and criminal conspiracy. Pracha has denied the allegations multiple times and described it as an attempt to intimidate him. Police raided Pracha's office for 15 long hours and the entire search was videographed and clips of it went viral.
Questioning the search warrant in the case, Bhushan noted that instead of a raid at his office, Pracha could have been asked to produce the item concerned, in this case, an email, under Section 91 of the Code of Criminal Procedure.
According to media reports Bhushan has alleged that "The intention was to intimidate Pracha and his clients. The police have also refused to share the video recording of the searches. Because if they share, it will be revealed that they were taking the Union Home Minister's name during the searches."
The court has ordered the preservation of the footage. While Pracha's demand for a copy of the same was denied.