Know Your Neighbour: A mission to foster harmony and love
Updated: Jan 15, 2021 - 19:56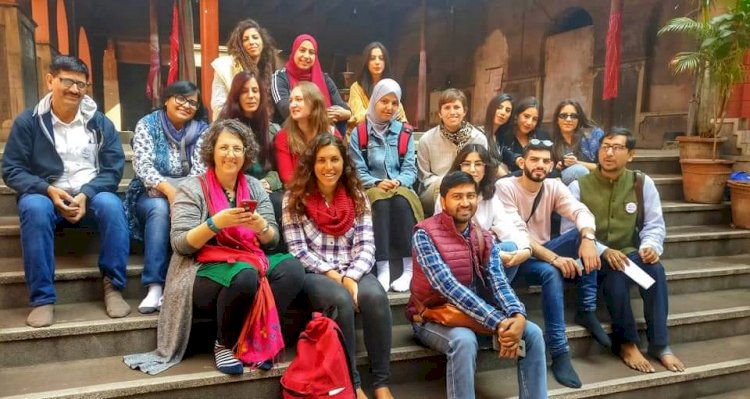 KYN functionaries during one of its campaigns
At a time when communal rift and religious strives are growing at an unprecedented rate, the struggle to uphold unity and harmony assumes much importance. And the grim scenario wants real intervention rather than rhetoric that often fails to have any impact. The Kolkata based Know Your Neighbour (KYN) has responded to the repeated wake up calls and now it's now on a creative mission to bridge the yawning gap between the communities to enable mutual harmony and peaceful environment.
Established in 2016, the KYN has been active in bringing people from different walks of life together while setting up open forums to dispel prevailing prejudices. The organisation was formed to further the cause of the Association SNAP (Social Network for Assistance of People), which was formed in April 2008 under West Bengal Societies Registration Act XXVI of 1961 to provide required services to all minorities in West Bengal and to eliminate divisions and propagate harmony in society. The prime focus of the KYN campaign is to cultivate communal harmony through dialogues and cultural activities.
"Communal violence that erupted in West Bengal in 2016 was the immediate trigger to form KYN movement in order to reduce frictions through mutual understanding" Sabir Ahmed, one of the leading members of the movement, told The Site.
Ever since, the campaign has undertaken various initiatives for inter religious understanding and peaceful coexistence. "The idea is to break stereotypes, help communities see how much they have in common and how interesting the differences are too," says Mohammad Reyaz, assistant professor at Aliah University and one of the functionaries of KYN.
Iftar programmes, heritage walks and cultural events exhibiting shared historical past have been some of the activities conducted by the campaign. And these are held in partnership with universities and like-minded organisations. Although the pandemic disrupted all the planned physical programs, the campaign has switched over to the internet to spread the messages of multiculturalism.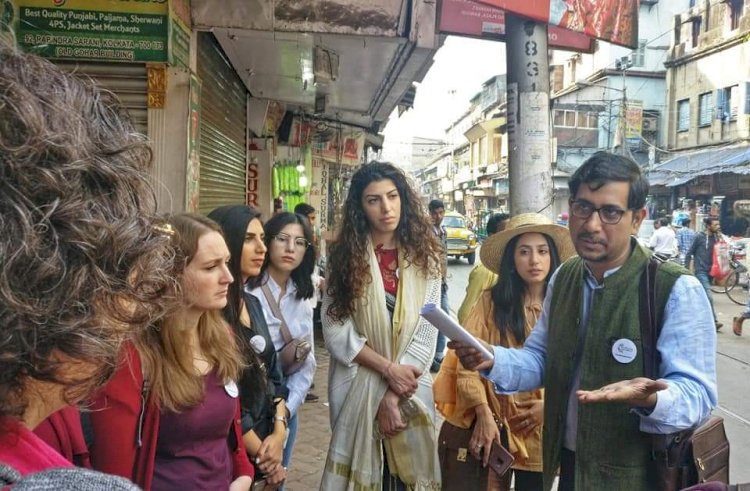 Dialogues for understanding
Polarisation breeds hatred and animosity. Communities living with prejudices of 'others' are often cited as a threat to communal amity. KYN has conducted innovative ways to bring people together and provide an open opportunity for knowing others.
The heritage walks are organised with an aim to make people of other communities interact with Muslims in the ghettos to do away with misconception and prejudice. The events also mark participation of local residents. Done in collaboration with leading educational institutions of West Bengal, the programmes lend an opportunity for different communities to know each other.
"They have been doing good work to dispel the misinformation about Muslims and Muslim ghettoes. Walks are organised in Metiabruz, Zakaria Street with the sole intention of making the representatives of the two communities come face to face, talk to each other and know that deep inside every human is the same, irrespective of their caste, creed or ethnicity", Sabir said.
Besides, annual Iftar session, visit to Durga Puja Pandals and other other inter religious activities are the mainstay of the campaign. Shattering religious and social taboos such programmes are modest attempts to understand each other and convince the participants to live with difference.
For Reyaz, equally important is the element of dialogue. He adds that "our numbers may be small, but we hope that our initiatives are encouraging people to admit how little we know about each other and find ways we can understand each other better."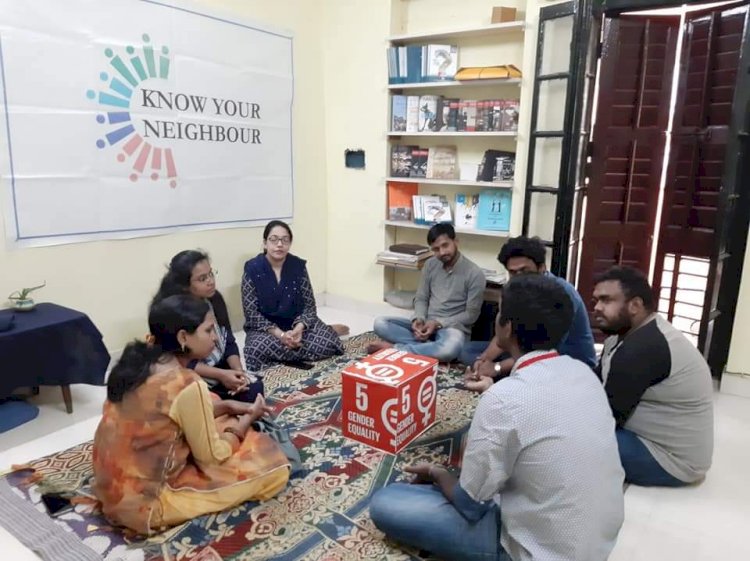 'Let's celebrate the diversity'
The exclusivist narration of culture stems from the ignorant understanding of others. Absence of a forum for honouring diversity perpetuates negative stereotypes in the society. According to Sabir, to revive the erstwhile cosmopolitan culture is the core principle of the KYN and thus programs celebrating pluralism occupy the top attention.
'Calcutta 23: Celebrating Diversity' was such a programme to get first hand understanding of cultural diversity. It was a unique two-day cultural extravaganza to not just celebrate diversity but to do away with the prejudice and stereotype that exists about Calcutta 23, which comprised of Khidirpur, Mominpur and Ekbalpur – one of Kolkata's biggest Muslim ghetto.
Various webinars conducted during the pandemic were an effort to reassert the losing cultural diversity of India. One of such programmes, attended by distinguished academicians and social activists, called for preserving civil liberties to protect communal unity.
The programmes are aimed at understanding the cultural and religious diversity in India and exhort the participants to be accommodative of it instead of believing in cultural alienation. These initiatives emphasise the secular concept that 'we all are one while being different'.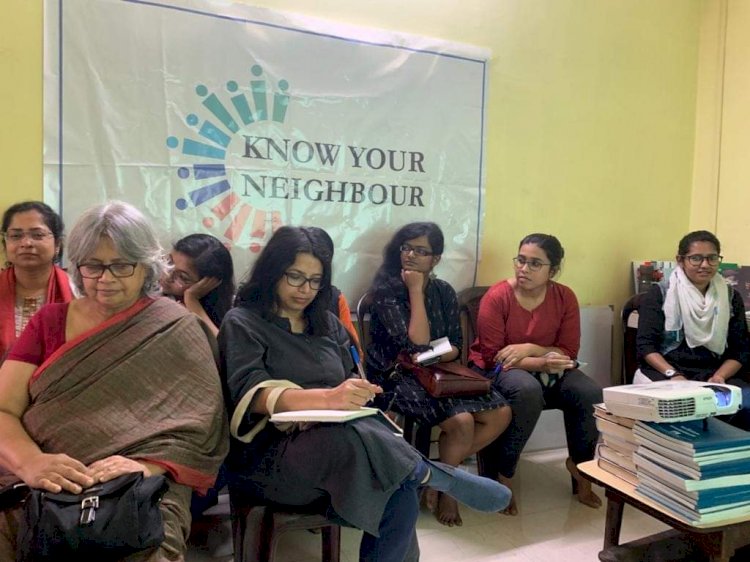 Languages of love
When pandemic compelled all to stay indoors, KYN in collaboration with SNAP started basic language courses in Arabic, Urdu and Farsi. Mainly targeted Non-Muslims, the online programme has tried to bust the myths surrounding these languages and religious identities.
"The first batch has successfully completed the courses. Now we are in the process of starting the second edition. The response to the programme is highly satisfying", said Sabir.
"The opportunity to learn Urdu came during the Covid-19 lockdown. Association SNAP, a Kolkata-based NGO working for students and youth belonging to minority communities, began an online course to teach basic Urdu. I enrolled" noted Anwesha Sengupta in a news website while sharing her experience.
According to her, seven out of eight participants were non-Muslims. "My classmates themselves do not see learning Urdu as an overtly political act. While they appreciate the visual beauty of it, they do not exoticize the language. To them this is a choice informed by several other considerations" she added.
The initiative is aimed at preventing monopolisation of language and resultant linguistic chauvinism. According to Reyaz, breaking of linguistic and cultural barriers will prove beneficial to understand different cultures.
While communal tensions are fanned by fringe elements such campaigns hold the hope. When the digital space is increasingly vitiated by fake hate-mongering messages, the efforts of the KYN would be instrumental to familiarize different communities about others thus reducing trust deficit. "Although our impact could not be quantified, a healing sense has grown among the people who joined us" Reyaz said.