When COVID struck, this Kolkata doctor started offering dialysis at Rs 50. Here's why
Updated: Sep 10, 2020 - 07:17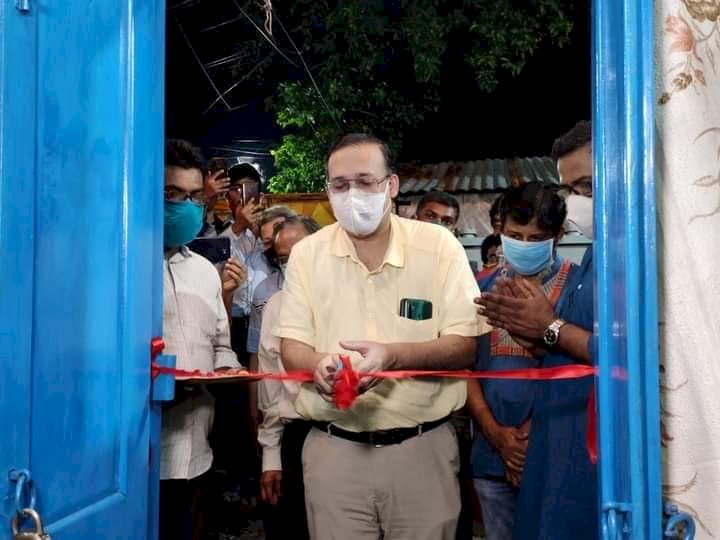 By Shabina Akhtar, The Site
One of the most heartening things about the global pandemic has been the great outpour of concern, care and respect shown by people from all walks of life. Even as the death toll continues to rise, communities across the nation are finding ways to fight COVID 19 with the support of each other.
Some heroes are simply responding to the need of the hour. For example, during these testing times, there is no dearth of private healthcare facilities adding on additional charges, even for OPD consultation, to ensure maximum income. However, giving hope to during this bleak hour is a doctor whose humble dispensary in central Kolkata has been conducting dialysis at the rate of Rs 50 right from the time the lockdown was announced.
Dr Fuad Halim's hospital–Kolkata Swastya Sankalp (KSS)–offers dialysis at a price at which you can buy 500 ml of cola. Dr Halim is also the spokesperson of the Communist Party of India (Marxist) and has recently recovered from Covid-19. But that hasn't stopped him from performing his duty of serving the poor. KSS is a five-bed hospital, attached to his residence on Dr Ishaque Road. This hospital, devoid of fancy interiors and facilities like lift and air conditioning, also functions as a low-cost dialysis centre.
According to Dr Halim, over 3,000 patients have undergone dialysis KSS since the lockdown was announced. When asked what made him come up with the idea of offering dialysis at Rs 50, he replied, "We realised that our patients were facing great difficulty to reach our centre, because of the travel restrictions imposed during the lockdown. They were having to spend a lot to arrange for private transport. Hence, we decided to lower the cost of dialysis from Rs 350 to Rs 50."
According to him, on average he and his team conduct at least 40 dialyses daily. He maintained that the reduced cost of dialysis has led to an increase in the number of footfalls. And why not? On a given normal day, dialysis costs between Rs 1,200-Rs 1,500 but the cost has gone up during the pandemic.
"We are offering quality service at a subsidised amount. The common man is under acute financial crisis. Also, getting treatment at the government hospital during the pandemic has become an uphill task. Hence, during this period we have seen a healthy number of middle-class patients coming to us for medical help. Earlier, it was the poor who came to KSS," Dr Halim told The Site.
According to him, the fact that they at KSS are not discriminating between COVID and non-COVID patients is making patients throng their centre. "People recovering from Covid-19 are facing discrimination. Hence, we are being non-discriminatory in our approach. But for the safety of doctors and patients at KSS, the entire centre along with its pipeline is both sanitised and sterilised twice a week (Wednesday and Sunday)."
On being asked what made him do so, the doctor said, "Healthcare right of the poor cannot be denied. The Communist ideology, which I confirm to, made me set up KSS way back in 2008. My patients are mostly poor. My target is to provide quality treatment at a minimal cost."
Perhaps it is his communist ideology that allows him to take even food or actual peanuts as consultation fee. No wonder, his patients are not complaining. "More doctors should be like him. I come to him regularly for my mother's treatment. It's unbelievable to see that a doctor in this age accepts papaya, prawn, boondi and cakes as consultation fee from his patients," said Sadab Anwar, a resident of central Kolkata.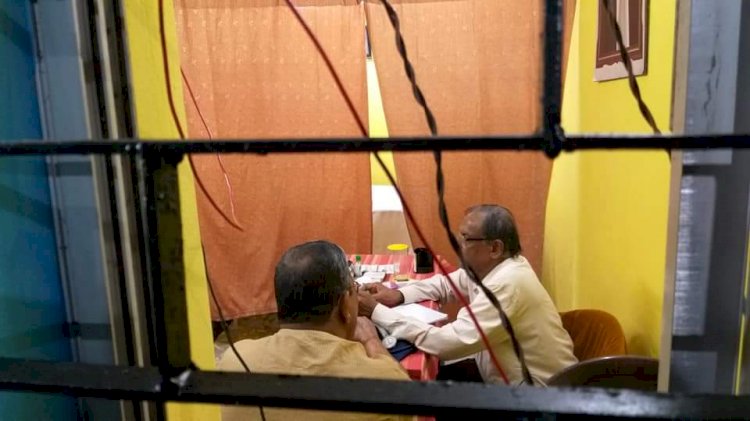 Speaking about the healthcare crisis, he said, "The pandemic has exposed the fractured healthcare infrastructure of our country. It's high time that we force the government in power to strengthen it."
Witnessing the success of KSS and the public adulation for his hard work, Dr Halim, has taken a step forward and has launched public healthcare centre in South Kolkata, where the common man can consult a doctor at a nominal fee of Rs 50. On being asked if he had inspired his party to start this project, Dr Halim said, "It's not me but the party's political ideology or the party legacy that has made us do so. The Left has always volunteered to work for the masses in such a crisis. Be it smallpox or cholera epidemic of the Sixties and the Seventies, the Left was in the forefront. So is the case now."
Political analyst Udayan Bandyopadhyay maintained, "Communists across the world do such things during a crisis. This is no exception. It would not be wise to relate it with the election. What the Left is doing at the moment is performing their duty as communist in making sure that they provide cheap food and healthcare facility to the poor. And if they can do this well then, they will increase their mass contact, something which they have lost in the past." However, another political analyst Biswanath Chakraborty felt that it was too early to understand the political gain for the Left. He said, "We can see it that the upcoming election will see many from BJP are joining TMC and vice-versa. The electoral fight with be on identity politics and not on volunteer work or social work done for the better."