This locality in Kolkata had a bad reputation, so their youth decided to change it
Updated: Aug 26, 2020 - 05:18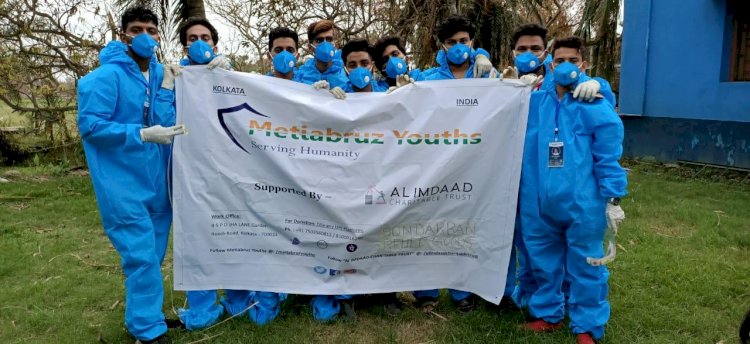 By Shabina Akhtar, The Site
The city of Kolkata is full of rich history, and Metiabruz, one of its localities, is no different. Situated on the banks of river Hooghly, Metiabruz was the area from where Nawab Wajid Ali Shah along with a handful of his loyal men entered Bengal to meet the Queen, in hope of getting justice. It was here that he was arrested and put in exile at Fort William and later at BNR House.
Around this time, the pining Nawab used his allowance to recreate Lucknow in Metiabruz (The Mud Tower). Since then the area has undergone a sea of change. From being the Nawab's most loved area in Bengal to gradually being termed as 'mini-Pakistan' because of its demography, Metiabruz has seen it all.
Tired of being labelled as an area of high crime rate and constant othering, a handful of college students, professionals and even a few college dropouts have come together to form the 'Metiabruz Youth', which aspires to do good for humanity.
"Most of us are students who were very active during the anti-NRC movement. Most of us had met at the sit-in demonstrations that took place across Kolkata. We had played an active part in coordinating the sit-in at Metibruz's Kachchi Sadak area. During the March lockdown, we decided to form a core team that would actively work towards providing relief to those being affected by the lockdown," Noor Mehvish, one of the founding members of Metiabruz Youth, told The Site.
Noor, a second-year law student has been an active voice for the poor, marginalised and the wronged. Explaining the need for such a group from the Metiabruz area, she said, "Our area has been othered to a great extent. Primarily because of its demography – we have a high percentage of Muslims living here and most of them are poor. So, we thought, why should our area be in the news for things that we abhor? It was time to be the change that we wanted to see."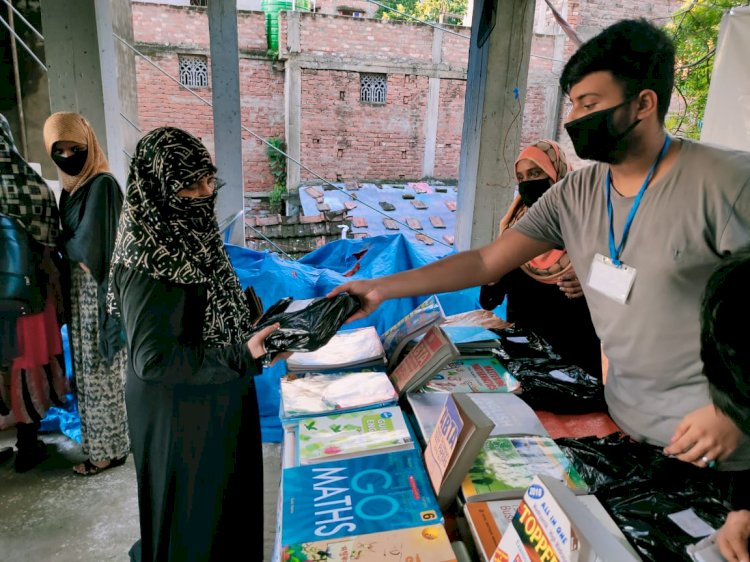 With the pandemic making most of the general public to stay put at home, these youngsters used time and social media to campaign for those affected by lockdown and later by Amphan in Bengal.
"I joined this team to work with them to fight the challenges posed by the pandemic. All of a sudden bread earners of several families were without jobs. Due to Amphan, many even lost their homes or had homes with no roofs. We thus started to raise funds, initially from the residents of our locality to help the poor in our area, irrespective of one's identity or religious belief," explained Saif Ali, an engineer by profession.
However, the team soon realised that such collections wouldn't help much. Thus began the social media campaigning for funds. "We began campaigning on social media and sharing pictures of us reaching out to those in need. This resulted in many people donating. With funds trickling in, our ration kits for the poor got heavier and our reach got wider," said Saif.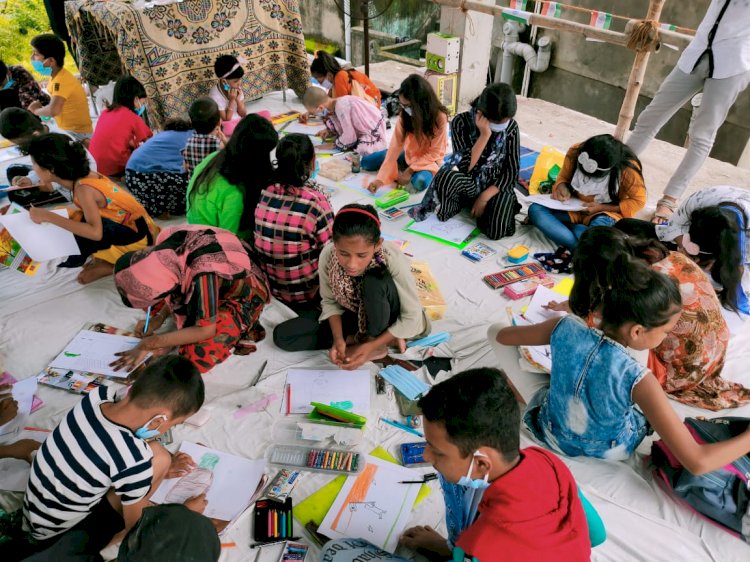 The team not just distributed dry ration during the lockdown but also, with their limited resources, went to the Sunderbans to do relief work.
"They were a bunch of youngsters, some were as young as me and were also students," recalled, Mukhleshwar Rahman, a resident of Sunderbans' Sagar Island. He said, "They came not once but twice. Once to provide relief in Sagar Island and the second time to another island of the Sunderbans area which falls under Patharprotima thana. When they came to our area, they stayed overnight in the local madrasa, from where they distributed dry ration, tarpaulin and medical aid to the families affected by lockdown and Amphan."
He maintained that tokens were distributed to people so that they could come and collect. "We remember them. We are living in such a pathetic condition even after so many months of the cyclone, that we remember everyone who comes to help us. Our house roofs had collapsed. We had no food because of the lockdown and later due to the havoc wreaked by the super cyclone. These kids were here and gave us tarpaulin, which has given us temporary relief. They also gave us sanitisers and face masks," recounted, Narendra Nath Sahu of Sagar Island.
"We know what we have done is like a drop in the ocean. But we as students are trying our best to help those in need," said Noor. She added, "Our work hasn't stopped. At present we are raising funds or collecting old books from people willing to donate their books so that they can be given to poor students. We have also resolved to feed around 20 shelterless people in our vicinity. We have been doing this for 53 days now."
With the belief that there is no religion higher than human service, the team aspires to do good for the common man irrespective of one's caste and creed.