Will the split in Bihar's Muslim votes help the BJP?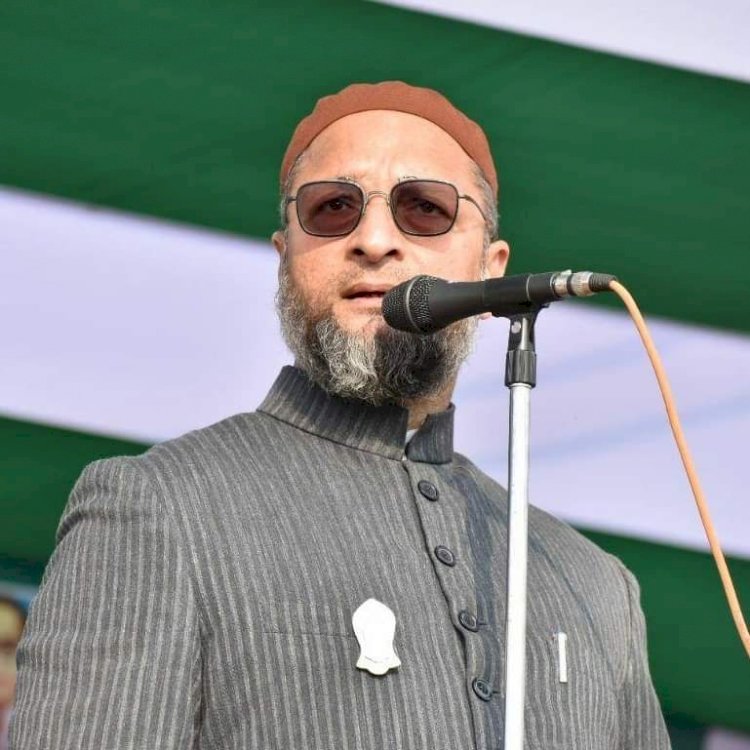 By Mohammed Anas, The Site
The Bihar elections are upon us and almost invariably, the question "Who will the Muslims vote for?" has returned to take its place among the most crucial election-related questions. Historically, the answer, at least in the context of Bihar, has been straightforward: the Rashtriya Janata Dal (RJD).
One may disagree with the politics of Lalu Prasad Yadav, but no one can disagree with the fact that he had almost the complete support of Muslims of his state. But in the last decade, Nitish Kumar made a sizeable dent in Lalu's grip on Muslim votes. When the two combined forces, there was little doubt over whether anyone else would even get a sniff of the Muslim vote bank.
But then the RJD-JD (U) alliance broke, and the rest is, well, history in the making.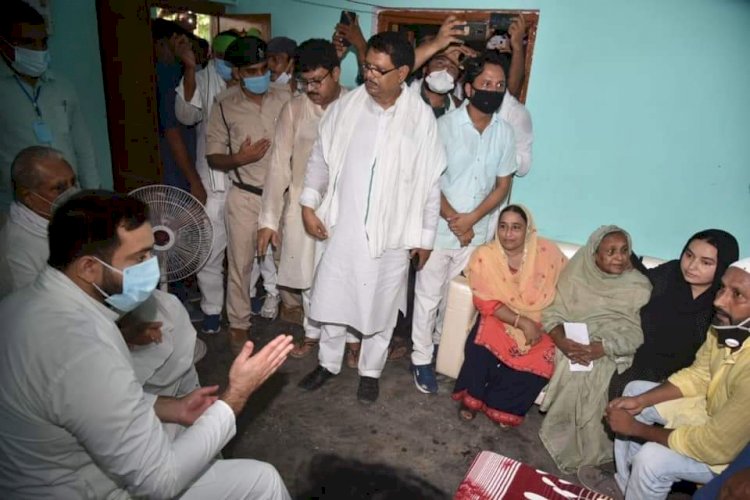 Opposition leader and RJD candidateTejashwi Yadav during the election campaign
Unlike previous years, Muslim votes in Bihar have multiple claimants this time. Besides RJD, Congress and JD-U, two other alliances are eying Muslim votes. These are Progressive Democratic Alliance (PDA) of JAP, ASP, SDP, and BMP and United Democratic Secular Alliance (UDSA) of AIMIM-SJD and BSP-RLSP. Political observers and analysts believe that it may lead to division in Muslim votes and will help in the polarisation of Hindu votes in favour of the BJP and the NDA.
As per 2011 Census, Muslims in Bihar constitute 16.87 per cent of the total population of the state, thereby making them the largest minority group in Bihar. They have a sizeable presence in 90 out of 243 Assembly seats, where they can tilt the electoral balance in favour of any party. In 2010, 19 Muslims reached the state assembly while in 2015 this number rose to 24.
Such significant presence has made all parties clamouring for Muslim votes. RJD-Congress combine has fielded around 29 Muslim candidates out of 243 seats. JD-U has given tickets to 11 Muslims while AIMIM is contesting around 32 seats.
According to Prof Afroz Alam of Maulana Azad National Urdu University (MANUU), the Muslim votes will see division as compared to consolidation that took place in the previous election (2015). "Muslim votes, whether substantially or marginally, may be divided along party lines, leadership loyalty, local dynamics and sectarian lines," he says.
Alam also feels that the growing insignificance of Muslim votes could mean that, "We may see few Muslim legislators in the upcoming Bihar Assembly."
Similarly, Praveen Rai, a political analyst at CSDS, believes that the Muslim community will play a significant role in Bihar elections, although their votes will be split between the JD-U, RJD and the AIMIM led by Asaduddin Owaisi. But, Rai thinks that the Muslim votes will play a vital role in determining the final result on counting day (November 10).
The first suspect, according to analysts, that may lead to the division of Muslim as well as anti-BJP lower-caste votes is Asaduddin Owaisi's AIMIM that is contesting more than 50 seats in around 22 districts of the state. The main focus of the party is Muslim-concentrated Seemanchal region (Kishangaj, Katihar, Araria and Purnea districts).
The All India Majlis-e-Ittehadul Muslimeen (AIMIM) debuted in Bihar in 215 and contested six seats in the Seemanchal region, losing all seats, even though one Muslim won on a BJP ticket. Later, in 2019 bypoll in Kishanganj, AIMIM's Kamrul Huda won the election and opened his party's account in Bihar.
The party also failed to register any significance when it came to several votes it garnered. It managed to 80,248 votes or 0.2 % of the total votes polled. The percentage could have been slightly improved in 2019 by-poll. However, AIMIM vote share was less than individual vote shares of SP, BSP and NCP that are little known parties in Bihar.
But while numbers reveal that AIMIM has not played an important part in Bihar elections, experts believe differently.
AIMIM claims the move is simply aimed at gaining national status for the party, experts and opposition leaders say the AIMIM is dancing to the tune of the BJP and the lone idea is to help the BJP that lost the last 2015 Assembly polls badly.
Appraising political strategy of AIMIM and its allies, political commentator D.M. Diwakar says that the alliance has fielded candidates mostly in those seats where chances of RJD-Congress alliance candidates are said to be high. "There is an obvious doubt over the 'intention' of Owaisi as all the 32 seats where the AIMIM announced to field its candidates are Muslim-dominated, majority of which went to the opposition Grand Alliance (RJD-Cong) in the last Assembly polls. Ten of these 32 seats were won by Muslims," Diwakar adds, suggesting that presence of Owaisi-led alliance in Bihar will brighten BJP chances.
Soroor Ahmed, another Bihar-based political analyst, echoes a similar view. "Owaisi's move threatens only and only the RJD which heavily banks on the support of the Muslims. The AIMIM will be splitting mainly the Muslim votes. So, even if its candidate polls only 500 or 1,000 votes, it will be cutting into the vote-bank of the RJD only. So the message is loud and clear," says Ahmed.
He says the move will significantly impact the politics in Bihar and that is the reason the BJP wants Owaisi to grow.
"Owaisi's gain makes the BJP's chances brighter," he explains.
However, when The Site contacted Owaisi to sound out his views on such charges, he dismissed them as "fear-mongering".
"AIMIM, with its allies like BSP and RLSP, is contesting Bihar elections purely for the sake of democracy. Our participation will strengthen democracy and instil confidence in the youth. We have been here among people of Bihar for the last five years. We have helped them during Seemanchal floods, lockdown and the return of migrant labourers to the state. Did you notice us then? Besides, Nitish is ruling Bihar for the last 15 years. For many years, he has shared power with BJP. Even after getting secular votes in 2015, he joined hands with BJP. Why didn't other parties stop Nitish and BJP?" he said over the phone.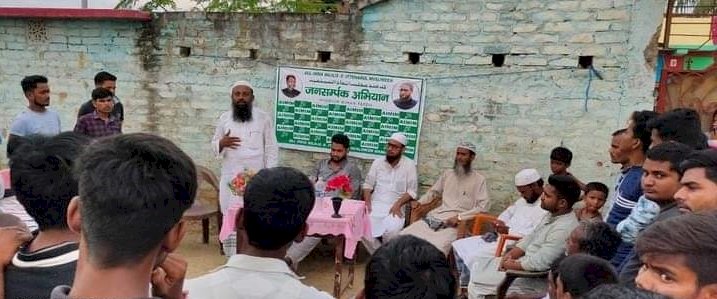 AIMIM activists holding election campaign in Bihar
Owaisi's alliance partner Rashtriya Lok Satta party chief Upendra Kushwaha claims that Muslims have realised that all parties have deceived them. "This time they will turn to an alliance like ours. They tested all and have been deceived by all in Bihar," he said.
Apart from Owaisi factor, one of the interesting aspects of this Bihar polls is raising of issues concerning Muslims. Ruling JD-U is foremost in wooing Muslims.
In a bid to cajole the minorities, JD-U president and Bihar Chief Minister Nitish Kumar has been citing his government's initiatives such as scholarships to students in government-affiliated madrasas, promotion of Urdu language, fencing of graveyards, re-opening of the Bhagalpur riots cases and setting up the N.N. Singh Commission for probing these cases, besides Rs 2,500 per month as compensation to the riot victims.
This, says Kubool Ahmed, a journalist with Aaj Tak, will impress and confuse Muslims. "It's only Nitish who is raising the issue of justice for the 1989 Bhagalpur riots. During RJD's 15 years rule, neither Lalu nor Rabri bothered about it because many of the riots accused are Yadavs. This may force Muslims to rethink while supporting RJD in this election and a section of Muslims may go towards JD-U," says Ahmed.
Kubool also says that whenever JD-U and BJP contest polls together, the number of Muslim MLAs deplete in Bihar.
Bihar goes to polls in three phases for its 243 assembly seats on October 28, November 3 and November 7. The counting will take place on November 10.