I know what it means to be poor: Why Dr Faruk Gazi is on a mission to help the poor of rural Bengal
Updated: Aug 18, 2020 - 04:59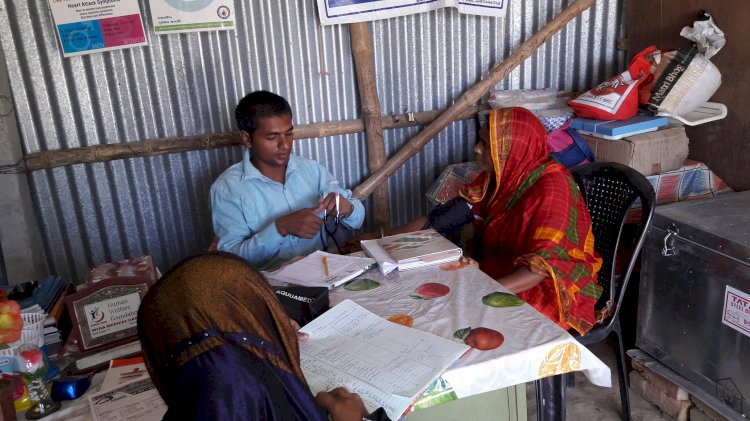 By Shabina Akhtar, The Site
For most of the day, Dr Faruk Hossain Gazi lives a regular life, performing his duty as the medical officer at Barasat's Narayana Multispeciality Hospital's critical care unit. But even when he is not working his regular job, he is 'plotting' ways to help the most marginalised communities in whatever way possible. That explains why we are featuring him here.
Gazi has set up schools and rural health checkup points for those living in far-flung areas of West Bengal. Throughout the lockdown period, he has been busy seeking the support of the privileged in building an educational corridor for the poor children of rural West Bengal. He dreams of bettering the healthcare facility in the hospitals, especially in the Sunderbans.
"I know what it means to be a child of daily wage labour. I know the struggle we have to put in to shape our dreams since I have faced it all. Now that I have been able to realise my dream, I am trying to give back to society," he tells The Site.
Sharing his journey, Dr Gazi says, "I hail from a remote village which lacks all the basic facilities. There are no great schools and no great hospitals. But I had dreams since my poor parents let me dream. And there were institutions like Al Ameen Mission which helped me to be where I am today. My family never had enough money to pay my fees. The school I went to-Agarhati Gourhari Vidyapeeth-has no facility to conduct Higher Secondary classes. Hence, I had to take admission in Al Ameen Mission. I still remember, when we came seeking admission, there were no seats available. The merit list was out. We pleaded to the person in charge, who agreed to let me appear for the entrance exam. But there was a catch, I had to score way better than those already admitted. Thankfully, I did so and I have not looked back since."
Now, he aims to bring about a positive change in the lives of the poor children of rural Bengal. With this vision, he set up a school. The Naba Diganta Mission established in 2014 aims make quality education accessible to orphans and underprivileged kids. Till date, he has sent back over a thousand children back to school from the agricultural fields.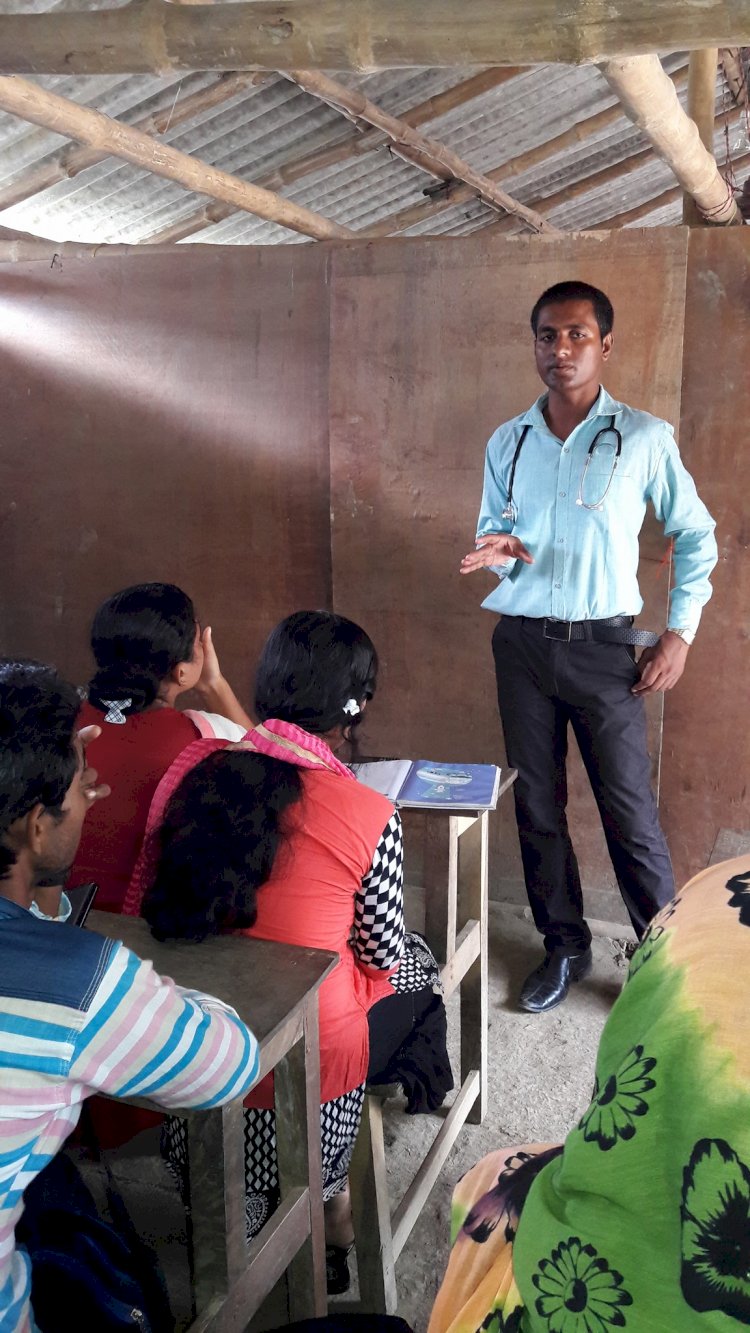 "For the poor children, education is still a luxury," says Dr Gazi. "The poverty that these families are exposed to, makes them prefer to have their kids help them on field or work at the fisheries. rather than attending school. As that would mean extra money for the household," he said.
Perhaps that made it difficult for him to make students come to his school, even when he was offering free education. Highlighting the initial hiccups faced, he said, "Here there was a school offering free education, but no one was sending their children. So, I began giving free food, clothes and books to those enrolled in our school. This made many people seek admission for their children."
Naba Diganta Mission is open not just to the children of his village-Khas Sankdaha-but also for 12 neighbouring villages, like Sankardaha, Debitala, Sirishtala, Boyermari and Dhenkamari. "The school is open to financially weak students hailing from any community," he added.
Explaining the services offered, he said, "At the moment we offer basic education to these kids. However, being from the healthcare system, we provide free medical consultation and even free treatment if needed. We also run free health check-up camps for these people regularly."
On being asked how he manages the funds, he says, "I might have begun this journey alone. But now I have a strong network of friends and well-wishers who donate regularly to generate enough funds. And if we run short of anything then all I need to do is send an SOS on various groups that I am associated with."
Sharing an example he says, "When I needed to set up the school. I had Rs 4 lakh with me. One of my friends, Sk Nuruzzaman, donated the land to me. Many of my friends, who are now doctors and civil servants donate towards this initiative, as we all believe that good schools to cater to the needs of students living in rural Bengal is a must."
Speaking about his dream, he explains, "I am a daily wage labourer's son. Throughout my academic career, I have had to be dependent on my school and neighbours for books and other resources to clear my school final. I know what poverty means. As a child, I always dreamt of having a proper school in my village."
Naba Diganta Mission has trained local girls to perform basic medical check-ups. "We have trained over a hundred girls from minority and tribal communities for this," he adds.
Dr Gazi, in the past few months, has been working relentlessly to help the people of Sunderbans area by providing adequate relief work post-Amphan the cyclone. "This period has been quite hectic for me and my team. Amphan has crippled the Sunderbans area, hence, we are working hard on four major areas - tree plantation, food distribution, emergency relief work and rehabilitation of people who have lost their home and livelihood," he points out.
On being asked how he finds time between his work as a healthcare provider, during the pandemic, he says with a smile, "Small sacrifices need to be made to make your dream come true. I am glad that my wife understands this. Whatever free time I have goes in planning and executing campaigns to make Naba Diganta Mission big enough to usher in positive change in the lives of the poor."