Food for thought: Why Zeeshan Majeed spends his weekends feeding hungry people
Updated: Oct 9, 2020 - 19:05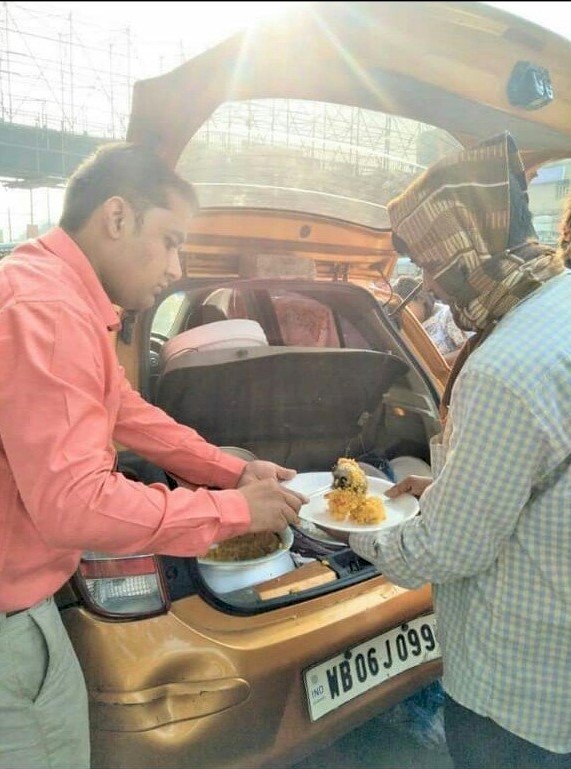 By Shabina Akhtar, The Site
After a hectic week of work, what would you do to relax? Relax, unwind with friends or party, right! How would you react if you there exist a youngster in his twenties, who prefers to spend his weekends feeding the hungry?
Meet Kolkata's Zeeshan Majeed, an MBA with a mission to let anyone go to bed hungry. He and his Anti-Hunger Squad Foundation has been relentlessly scouting for the hungry and feeding them on weekends. But, when the pandemic struck, forcing everyone to stay locked in their homes, Zeeshan took the initiative to put on his safety gears and venture out to feed any and everyone who needed food.
Speaking to The Site, he said, "When things were better, then my family used to prepare the meals on weekends, which we would distribute to the poor. But during the lockdown, and I ventured out to distribute food, I realised that all of a sudden, the number of hungry people on the streets had increased. So, I approached the restaurants that had closed their doors for the public but had functional kitchens. We tied up with them and started distributing vegetarian meals. During this period the number of people coming for meals shot up and at times I felt bad when we had no packets to give to the last man standing in the queue."
Zeeshan, who is into footwear business in Kolkata, when asked how he got motivated to donate two days of his week, to serve people, he said, "It's a small story. But let me share it with you to understand what made me start this Foundation." He paused, and then began, "One day, I was going to my office, when I saw an injured man lying on the street. A lot of people were surrounding him but none volunteered to take him to the nearest hospital. Realising that the condition of the injured man would get critical, I took him to Nil Ratan Sarkar Hospital."
He then continued, "Once I took him to the emergency ward, I rushed to get the prescribed medicines. It was then that I noticed the pathetic condition of people who had travelled from villages to Kolkata hoping to better treatment for them or their family members. Many of these people, because of little money, had to skip meals. I was disturbed by this fact. Even after returning home, I kept thinking of them. I think it was this incident that made me set up the Foundation."
Thus, he began organising food camps, initially outside NRS Hospital, where those in need of food would assemble to receive their share. Zeeshan funds these food camps completely. Every weekend, home-made delicious vegetarian meals are prepared by cooks hired by Zeeshan to feed at least 150 people/o feed at least 150 people.
Zeeshan stated, "The fact that I can reach out to a few of these hungry people, gives me a sense of satisfaction. But I also realise with every passing day that if I can increase my reach then it would be better."
However, the young man felt that the real test for him began when the lockdown was announced. He said, "The sudden imposition of lockdown, left so many stranded. The migrant workers were all of a sudden left stranded on the road. So, with the help of Kolkata Police, my foundation traced many such individuals and served food to them daily." On being asked, if he didn't feel scared in venturing out during the pandemic, he replied, with a smile, "Not really. But we took all the necessary precautions like wearing masks, faceguards. We made sure that we followed all the norms prescribed by the healthcare people."
The acute food crisis made Zeeshan take a stand. Instead of distributing food on a weekly basis, he was now daily distributing the food. "I got in touch with the local police station and explained what I wanted to do. The officer-in-charge was very cooperative and deputed a few police officials who helped me distribute meals during the lockdown."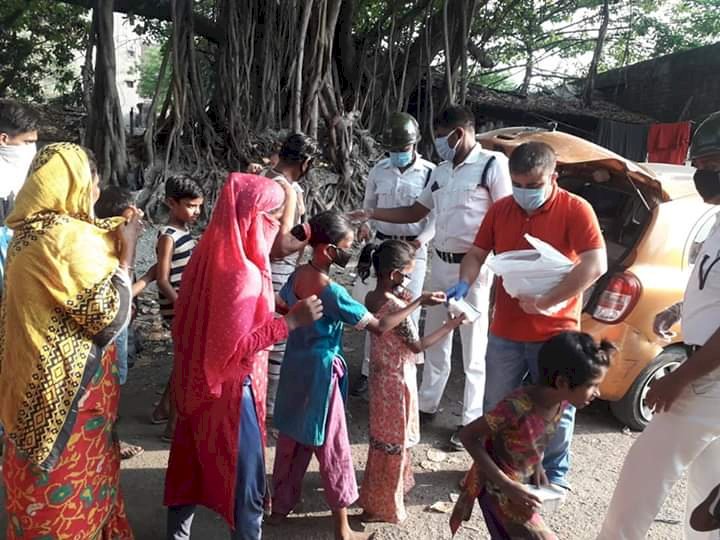 However, back then little did he realise that even more tough days were ahead of him. Amidst the pandemic, super cyclone Amphan struck Bengal, leaving over thousands homeless and hungry. During this time Zeeshan pledged to help those affected by the flood. "I realised that the scars caused by the pandemic had got deeper and darker by the devastation caused by the cyclone. Sunderban area was the worst affected. We got into an association with Zomato Feeding India to provide relief for COVID and cyclone-affected areas or people," said he.
The youngster, who has been relentlessly working to feed the hungry, has even made it to the Limca Book of Record for feeding the hungry in hospitals for 50 continuous Sundays. Zeeshan who dreams to eradicate hunger from the world, was even showcased on Star Sports, recently, as a COVID Hero from Kolkata, on Kolkata Knight Riders' pre-match show of IPL 2020.
On being asked, what now, he said, "I firmly believe in our slogan – Aao Ek nayi soch banaye, kisi bhukey ko khana kilaye. I know that my work is being appreciated by many, but I also know that I have a lot more to do to make sure that no one goes to bed with a hungry stomach."