IUML, SDPI extend a helping hand in solidarity to protesting farmers
Updated: Dec 6, 2020 - 22:26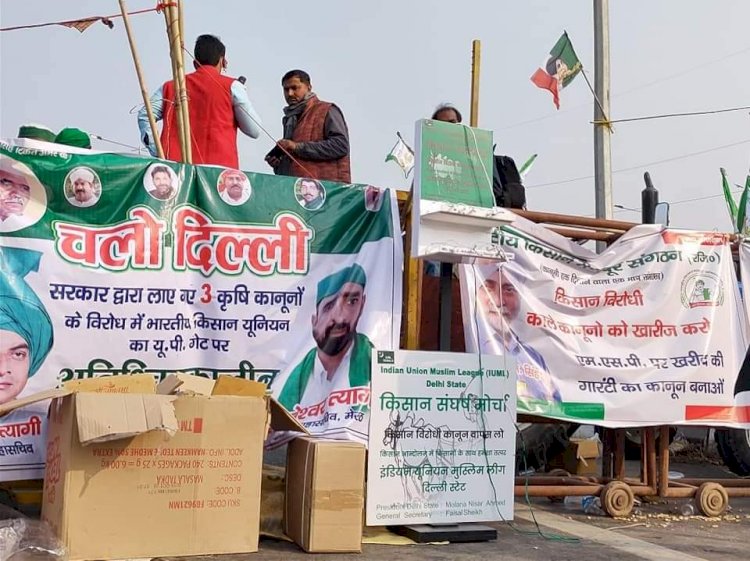 By Faris Kallayi, The Site
Delegations of Muslim parties on Saturday joined the farmers protesting along the borders of New Delhi against the contentious farm laws. Representatives from Delhi state committees of Indian Union Muslim League (IUML) and Muslim Youth League (MYL) visited Ghazipur border, while Social Democratic Party of India (SDPI) members marched at Singhu border.
"IUML has extended solidarity to the farmers' agitation and our party people have been joining the protests in Delhi. In Tamil Nadu, an all-party resolution has been passed condemning the new farm bills," IUML national president K. M. Kader Mohideen told The Site.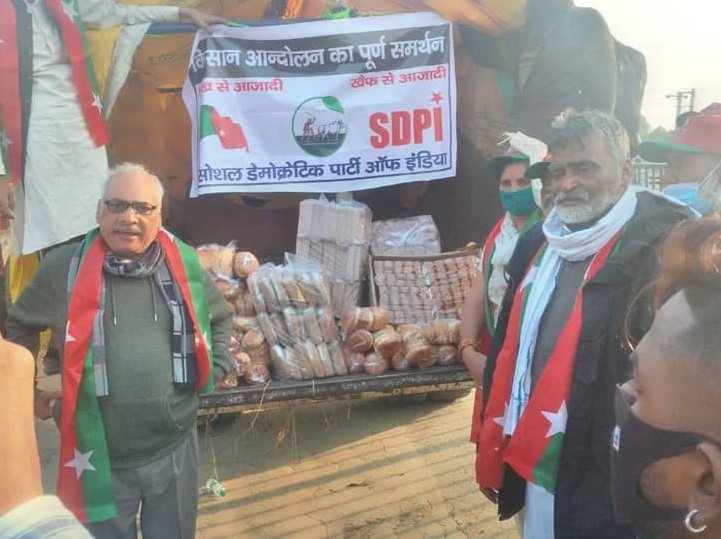 "In an effort to meet the needs of protesting farmers, the party has distributed one thousand food packets and installed five mobile charging units," he added.
"SDPI has announced full support to the farmers' agitation demanding the abolition of new agricultural laws and has appealed to every citizen of the country to participate in it," a statement, issued by the party said.
This is not the first time Muslims coming in solidarity with the farmers' protest. Earlier, Delhi mosques had created headlines by opening there doors and hosting farmers and distributing meals. At least 25 mosques in Delhi hosted the farmers for the night stay by opening there doors and arranging blankets.
As five rounds of talks between farm union leaders and the government have failed to break the deadlock, support has been pouring in for the farmers' cause from all over the country.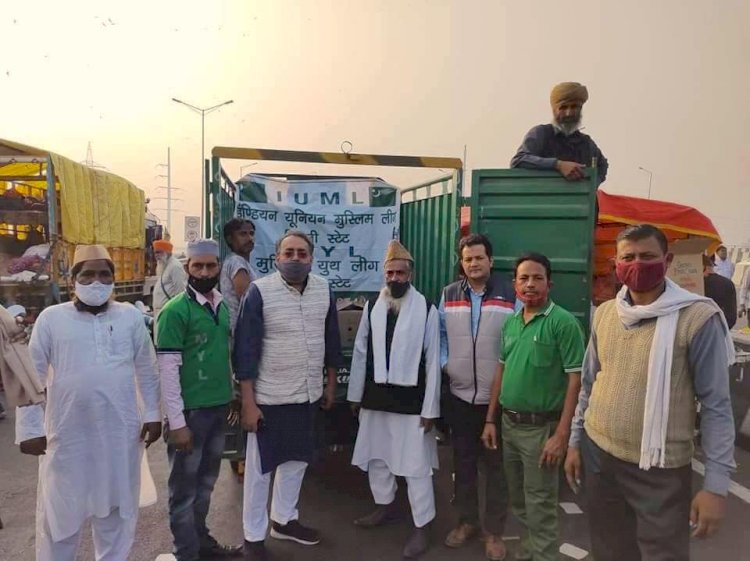 Faced with the biggest farmers' agitation in recent years, the Centre has agreed to review the legislation and bring amendments to address the farmers' demands. The farm leaders, however, said they wouldn't end there protests until the government promises a complete rollback of the three market-friendly laws that were passed in September.
Meanwhile, in another step to intensify the agitations, farmers have called a nationwide shutdown on Tuesday. As part of Bharat Band, farmers will occupy all highway toll gates across the country. Congress and Telangana Rashtra Samithi (TRS) have announced there support to the December 8 strike.